During the COVID-19 pandemic, nearly everyone has lost something. Whether it be a loved one, a job, a graduation or a holiday, it has been a turbulent time for everybody. Most people are staying home, but what about the people who are moving home? Can you even still move during the pandemic?
Moving home is a chaotic time no matter what year you do it. From dealing with estate agents to packing up your entire house to sorting out the mortgage, you are never short of things to do. However, add a global pandemic on top of that and things become a whole lot more complicated.
Not only has the economy been totally shaken by COVID-19, but the impact of the virus on the housing market has also inevitably changed as a result.
Business North reported that 66% of people are 'nervous' about moving due to the pandemic, and with a fluctuating landscape, it is difficult to be confident about anything in 2021.
How have the effects of the pandemic ricocheted through to the property market?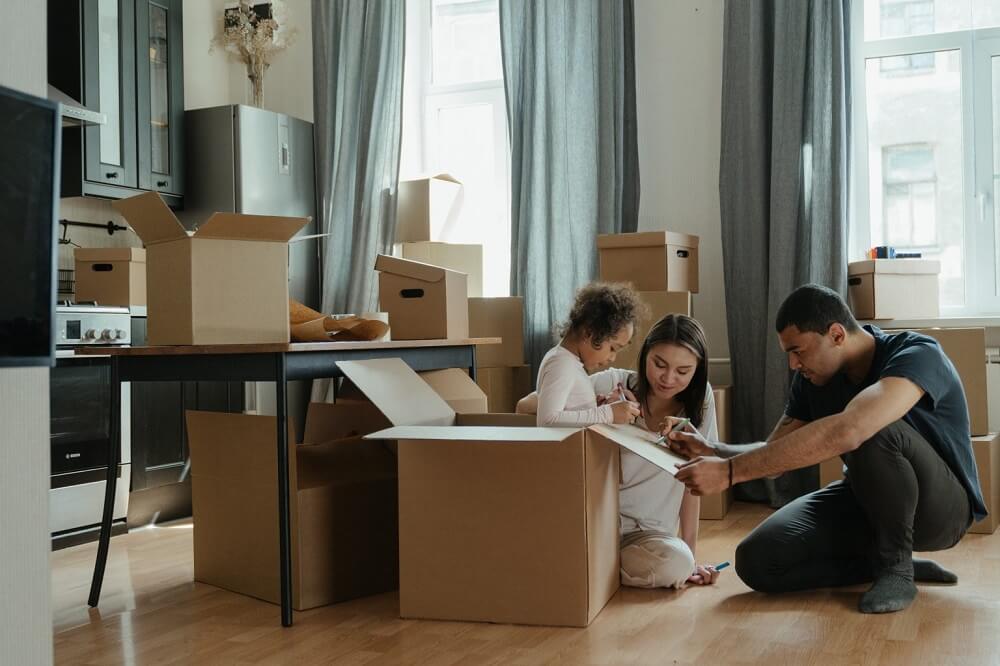 How has the housing market changed with Coronavirus?
COVID-19 has permeated every single industry, including property. This means that undoubtedly the market has changed throughout the development of the virus. But has it changed for the good?
People are still allowed to move despite lockdown
Long answer short, yes you are still allowed to move despite lockdown.
As we stated above, with an ever-fluctuating landscape, the Government sets rules accordingly. Therefore, it's always best to visit the GOV website to see what the most up to date guidance is.
However, generally, as long as you take the necessary precautions such as wearing a mask, washing your hands frequently, keeping socially distanced and staying in well-ventilated areas when possible, moving should go off without a hitch.
There are a few differences, such as the encouragement of virtual property viewings and only using your household or contracted removal companies to help you physically move, but the act of buying and selling property is still allowed.
For more Government advice, please visit the GOV website for up to date guidance on moving.
The Government has suspended Stamp Duty Land Tax
Stamp duty is a tax you pay when buying a property over a certain price. You can work out how much stamp duty you would have to pay using the Government's handy calculator.
The holiday of stamp duty that the Government has imposed means that no tax has to be paid on the first £500,000 of the property until July 1st. After July 1st, this lowers to £250,000 and then from the 1st October to £125,000.
With the average house price in the UK estimated at £251,000, this will make a huge difference to many buyers. They will be able to save thousands of pounds in tax, meaning that some people might choose to move during the pandemic, despite other challenges.
The property market is starting to boom
The effect of the continuation of the stamp duty holiday has given a massive boom to the market.
Which writes that 'Provisional data from HM Revenue and Customs (HMRC) shows that 147,050 sales went through in February, up 49% year-on-year'. This is a massive increase, proving that the tax cut has spurred people towards buying a house.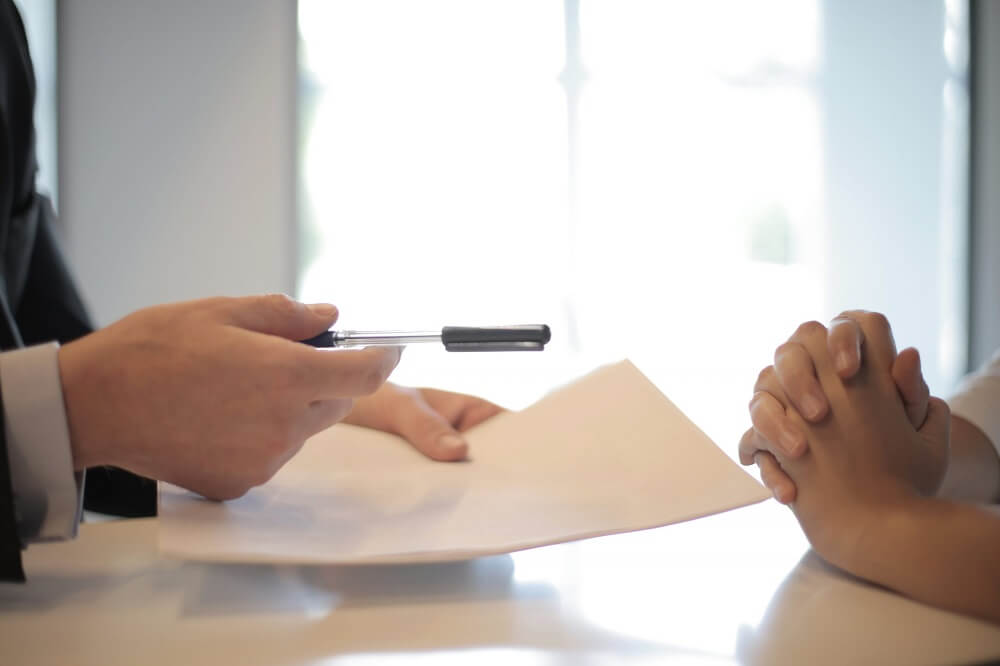 Are people still moving house in Lockdown?
Which also writes that the Land Registry reported that house prices have risen by 8.6%, which means that there is more demand than supply. Which, in turn, infers that people are still moving house during lockdown.
Looking at the statistics, it is apparent that the pause on stamp duty has motivated home buyers to act fast whilst they can save some of their cash.
However, there are some other reasons why people will be moving house, let's take a look at them.
Statistics show that as of April 2020, 46.6% of people in the UK worked from home.
The fact of the matter is that when people work from home, they need extra space. When multiple members of a household need to work from home, it can prove tricky to find a comfortable space for everyone.
Consequently, there is a greater chance of homeowners deciding to move to a bigger property because they need to work from home.
Working from home also means that people are no longer so tied to their place of work. Many people who work in a city and live in the suburbs might be tempted to move further afield where the property is cheaper, as they are not commuting into the city.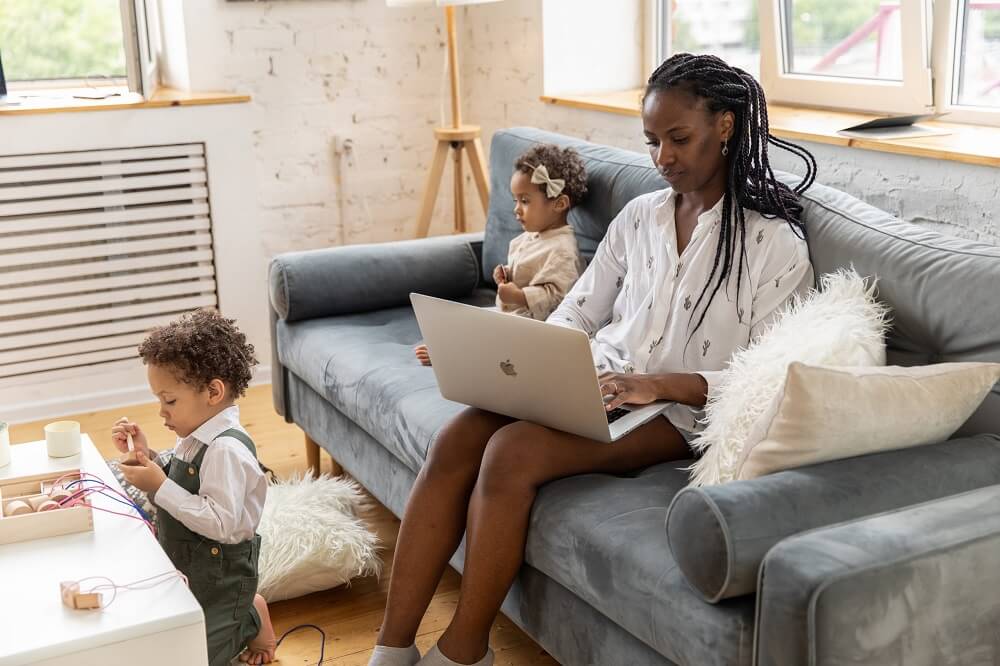 In the next few months, we might see a greater number of buyers in more suburban or country areas, opposed to the city.
Unfortunately, unemployment sits at a staggering 4.9% in the UK in the period of December last year to February 2021. As many people struggle to make ends meet due to lost income from the pandemic, there will be others who are saving cash.
Expenses such a buying a morning coffee on the way to work or having a large summer holiday will have saved families a great amount of money during the pandemic. With entertainment halted for the majority of the past year, the price of a lost cinema ticket or a night out will have added up to serious savings.
Consequently, many people will have extra income to spend on buying property. The money they might have put towards a new car or a big day trip can be used elsewhere as travel is restricted. This means that they might have the extra cash to put towards a house deposit.
With the lockdown meaning that everyone was restricted to their residence, many people might prefer to move somewhere with greater greenspace, a bigger garden or somewhere out of the city.
For many, nature has become some sort of a saviour during the pandemic. With outside socialisation becoming the new norm and swapping a night out for an evening walk, green space becomes like gold dust. This also might see people moving out of cities and towards somewhere with a lusher environment.
With the combination of having extra income and needing to work from home, many people might opt for upsizing their property. Needing extra space to work has become a common problem over the past year.
With the extra cash saved from not spending on things such as meals out or the cinema, homeowners might decide to make the leap to a bigger and thus more expensive home.
COVID-19 saw many people moving back in with their parents for various reasons. Due to kids moving home, parents might opt for a bigger space to accommodate their growing household.
Alternatively, homeowners might decide that they have too much space and want to downsize. With spring comes cleaning, and it is clear that the pandemic has caused a surge in clear outs. In turn, people are realising that properties are too big and want to move somewhere that is cosier.
How will the lifting of restrictions affect homebuyers?
For the average buyer looking to purchase a property in 2021, they might be wondering when exactly is the right time to sell up shop and move home.
In an ever-changing climate, is difficult to accurately forecast the future for home movers. COVID-19 has definitely changed this market, for the good and for the bad, but it is impossible to tell how the lifting of restrictions will affect homebuyers in the near future.
Is 2021 a good time to move house?
When it comes to moving house, it always feels like an orchestra to try and conduct. The answer to this question can be divided into three sections: logistically, emotionally and financially. Let's take a look at the various options.
There is no doubt that COVID-19 has begun reconfiguring the landscape of the country, which in turn, has also affected property.
As we have shown in this article, moving house in 2021 is no easy feat. Properties are increasingly in demand and the price to move house is lower than pre-pandemic, due to the pause on stamp duty.
Our advice is to act fast to save losing out, as the property prices increase and stamp duty comes back into play, the cost to move home might soar.